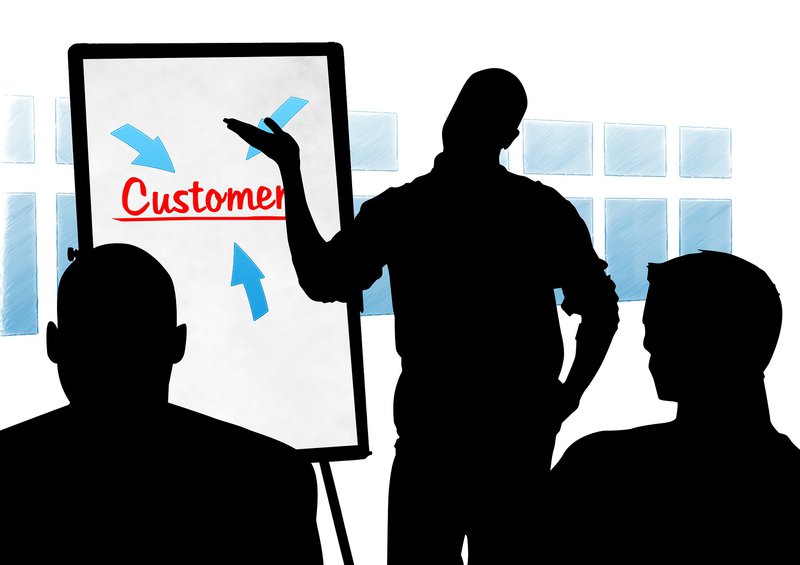 "Build it and they will come!"
No, I'm afraid they will not.
That's potentially one of the most nonsensical things I've ever heard.
Reality - if you build it and don't inject time and effort into your marketing, your shiny new SaaS project will sit there without users until the day your servers melt.
And yes it does still apply if you 'build it in public'.
Building in public is no longer unique. Everyone is doing that.
We launched our lead generation SaaS, Fresh Lead Finder, in March 2021 and managed to grab way more than 10 paying users by the end of month one with zero investment.
And we didn't already have an audience built ready to promote ourselves.
You can do it with your own SaaS, too!
Growing SaaS Without Investment
So, what's the secret to success with software?
It's certainly not building in public. You're a dime a dozen and really, nobody cares.
It comes down to two very simple things that you should always remember.
Provide a SOLUTION
Gain AWARENESS
You can build the best software product in the world but if nobody knows about it then you can confidently continue to focus on flipping burgers at McDonald's.
Or you can make sure the people who NEED your product can FIND IT easily.
"But Marty, I have no money to invest!"
You don't need any.
Some level of inbound and outbound marketing ability and understanding would help, but even if you don't have that everything on this list is still entirely possible.
Here are 5 great ways to help you get your first SaaS users:
1 - Send Cold Emails
Do you believe that cold emailing is dead? Think again.
According to Woodpecker, emails which include advanced levels of personalizaton have an average response rate of 17%. Even without personalization, you can expect 7%.
With a good value proposition and clear CTA you can achieve these numbers.
And drive new users to your SaaS product with ease.
My advice when sending cold emails would be to send to small, highly personalized segments of 100 rather than spraying and praying to thousands at once.
To do that you are going to need good data.
Use these great tools for data:
2. Run a Lifetime Deal (LTD)
A LTD (lifetime deal) is a one-time buying opportunity which grants lifetime access to your software for a single set fee. It provides awareness and a handy cash injection.
You've probably heard of AppSumo, which is the biggest LTD site.
But there are many more out there including Dealify and PitchGround.
There are also a lot of popular Facebook Groups where deals are posted and discussed, but I'd avoid most of these as the majority of group owners are self-serving.
Some of the better Facebook Groups I've used:
These sites and groups have a hardcore cult-like following of SaaS lovers.
Their users like to buy anything and everything. And most of them will never even use your software, instead preferring to save it to sell on later at a profit as you grow.
But a lifetime deal isn't for everyone:
How fast do you want to grow?
Can you cover your costs for at least 6-12 months with the free users?
Do you want a cash injection, awareness or both?
Can you quickly turn the cash into new MRR by investing it?
It's worth noting that LTD platforms will take a cut of all sales generated from your deal.
For example, AppSumo take 70%, or 30% in their less visible marketplace.
If you can comfortably cover your overheads for a while and at the same time invest in picking up new monthly users then it's definitely worth your consideration.
Benefits of running a LTD:
Increase brand visibility and awareness
Get feedback to really improve your software product
Use founding users to achieve a successful launch on Product Hunt
3. Software Review Sites
Software sites can be a great place to get in front of new potential users.
A lot of them, however, won't give you much visibility or even a link to your website, until you pay for their PPC services. But it's still worth being listed as all of them list alternatives to competitor tools which will often rank well in Google.
Once listed, spend time making sure your listing stands out with as much information as possible. And then try to fill each of them with great reviews.
We got a paying user from SaaS Hub (see below) right after being listed.
Here are some of the best software review sites:
Have your SaaS listed in at least all of these.
They're all well recognised by SaaS users so once you've accumulated some great reviews you'll be able to display badges on your website to drive conversions.
Should I use the PPC (pay per click) opportunities?
It might be worth a try, but it depends on your product, pricing and churn rate.
Clicks usually cost around $3 minimum. If you have the cash, see how much it costs to land a few users, and then see how long (if at all) it takes to recoup.
4. Growth Hacking
Growth hacking is described as the act of utilising creative methods which cost little to no money, to pull in organic traffic and new users for your SaaS business.
My favourite growth hacking method is creating alternative pages.
That is, landing pages targeting your competitors.
So, if you had created a new email marketing SaaS called Email Bee then you could create a page titled 'Mailshake Alternative' and pull in traffic from Google.
Providing coupons on these pages is a great incentive to drive conversions.
And it works really well once the page ranks well in Google's results.
Here are some examples:
The reason these work so well is the people searching are clearly not happy with the current product they are using, hence actively seeking an alternative.
So if you can (or have) created an awesome alternative, it'll work really well.
Key things to include on alternative pages:
Discount code for new users
Great points of competitor product, and yours
Enough unique content to rank well in Google's search results
5. Affiliate Program
Affiliate marketing spend is increasing by 10% every year.
And that's simply because of how awesome this marketing channel can be when you make a concerted effort to partner with high performing affiliates.
The key to success with an affiliate program is providing great marketing materials, actively reaching out to potential affiliates and, of course, offering a very competitive commission which is recurring where possible, like our own.
Some of the best affiliate networks:
Some of the best affiliate software for self-hosted:
I'd recommend having both a self-hosted platform as well as being on major networks, as this enables you to reach even more potential affiliates over the long-term.