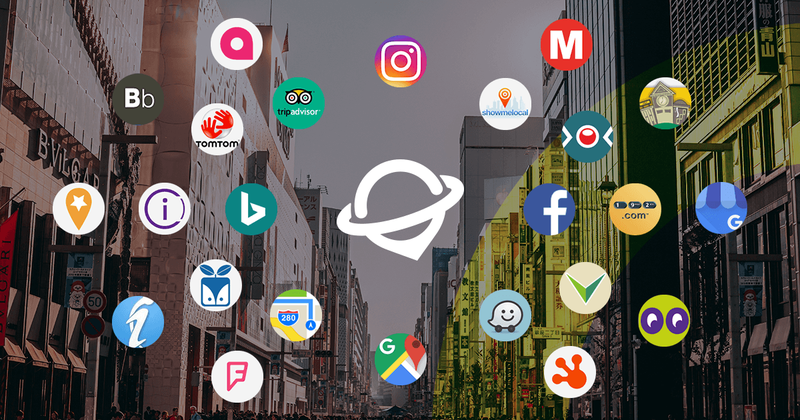 Business directories are an essential asset for any business, new or old.
In fact, Google uses business listings to process signals within their local SEO algorithms, analysing NAP citations to assess the legitimacy of a business and its claimed location. Without them you are unlikely to rank in local map packs.
A NAP citation is a name, address and phone number.
According to BrightLocal, local businesses who rank in the top 10 on Google have, on average, 81 local business listings which include a complete NAP citation.
That's quite a lot, right?
If you don't have that many, or if you have very few, I would highly recommend taking the time to go through the business directory list I have put together below.
Don't have time to do it yourself? Outsource to a local SEO freelancer.
"The number of citations a business accrues, the accuracy of the data they feature, and the quality of the platforms they exist on all influence rankings." - Moz
What is a Business Directory?
A business directory is essentially a web-based index of businesses which is usually categorized by both categories and locations, including cities and countries.
Directories aren't anything new, of course.
Before the internet was a thing most homes had a printed Yellow Pages.
But today, as with most things, it's all digital. The added benefit now is that directories tie directly into SEO for local businesses, with potential double whammy results.
Tips when adding your business to directories:
Always use the same NAP information
If your business name contains LTD, LLP, LLC, etc. on your GMB listing then make sure this is reflected across all of the directories you are submitting to. Same applies to the address and phone number - always the same format, ideally.

Avoid redirects with website links
Your website should only be accessible via one URL so avoid linking back using different formats such as https:// or http:// or https://www. etc. because every redirect costs you a little bit of equity (15% give or take).

Get plenty of real reviews
This is a big local pack ranking factor so you will want to actively ask customers to review you, not just on GMB, but on all of the directories you're listed on.
OK let's get started.
6 Essential Business Directories
This first list of directories is going to be all of the major ones you NEED to be in.
Let's call these the cornerstone directories.
These are the foundation pillars to a truly epic journey into local SEO and map pack domination. Or something like that. Man that sounded awesome.
Anyway, on we go...
1.Google My Business
Launched in 2014, a Google My Business listing is of course the best, most impactful listing of them all. Owned by Google and tied in to SEO and search rankings.
This is essentially the central hub for your business online.
Add your business and always make an effort to keep it updated. If any of your business information changes, update it as soon as possible. And utilise the powerful features on offer such as posts, reviews, messages, photos, products and services.
Information to add to your GMB:
Exact business name without spammy keywords
Primary category - ours is Software Company, for example
Service areas, if not nationwide
Opening hours
Phone number
Website link
Appointment link (contact page)
Products
Services
Business description (descriptive, and lengthy)
Once you have added your business to Google, they'll send you a verification postcard to ensure that your business actually exists at the address you provided. This only takes a few days and once it is done you're good to go. The world is your oyster.
TIP: Actively encourage your customers to review you on Google, and when they do make sure you respond to them as fast as possible. Google watches for this.
Create your free GMB listing here.
2. Bing Places for Business
"What's Bing?" I hear you ask.
Well, it's a massive search engine owned by Microsoft. And it's used by at least 3 different people, but they're most likely Microsoft engineers. Hahaha.
Excuse my poor attempt at humour, although it's largely true.
Create your Bing Places listing here.
3. Yelp
Updating
Create your free Yelp listing here.
4. Cylex
Updating
Create your free Cylex listing here.
5. Facebook
Updating
Create your free Facebook Page here.
6. LinkedIn
Updating
Create your free LinkedIn Company Page here.
7. Central Index
Updating
Create your free Central Index listing here.
8. My Local Services
Updating
Create your free My Local Services listing here.
9. Thomson Local
Updating
Create your free Thomson Local listing here.
10. Mister What
Updating
Create your free Mister What listing here.
11. Apple Maps
Updating
Create your free Apple Maps listing here.
11.
Updating
Create your free listing here.
12.
Updating
Create your free listing here.